I am very proud to be telling you, that of 2018 I will be celebrating nearly 24 years of successful breeding and showing of Ragdoll kittens/cats.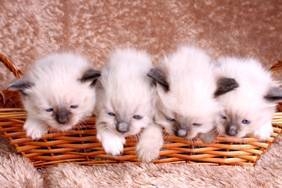 Breeding & Pet kittens availble SEPT!!!
* Blue Mitted Breeding Female
* Seal Mitted Breeding Female
* Blue Colourpoint Male (PET)
E-mail for further details
My first two Raggies where brought way back in 1994 from the Catricat Cattery, Bila & Katie. They where then joined by Vinnie and that was me set up and I havn't looked back since.